13 October 2015
Yorkshire mobile agency to invest £250,000 in growth as it marks a decade in business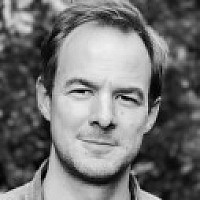 A boutique mobile app company has marked 10 years in business with a pledge to invest £250,000 in its growth over the next 18 months.
Huddersfield-based Common Agency says it has "big plans to capitalise on the mobile revolution", and will use the funds to launch two new products.
In its decade of existence, Common has worked for the likes of Moonpig, PhotoBox and Cow & Gate, launched Android and iOS apps in 16 countries in 10 different languages, and has over 30 million downloads and updates from the app store to date.
In the same period, the workforce has grown from five to 12, with turnover up 500%.
Co-founder Simon Howship said: "We have a lot to be proud of when we look at Common's journey to date. We took a brave decision in 2010 to solely focus on native mobile app development, and that decision has paid off.
"Our headquarters remains at The Media Centre in Huddersfield, where the company has been based from the outset, but the technically connected world allows us to work with clients in London and beyond.
"Our £250,000 profit reinvestment in less than two years will further develop our already successful business and enable us to incubate our new product offerings. This is the start of a very exciting next decade for Common."