08 October 2015
Reading Room acquired by Idox in £5.6m deal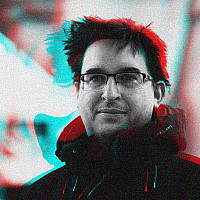 Reading Room has been acquired by software group, Idox, in a deal worth around £5.6m.
The deal means that Idox will acquire the digital agency's Manchester and London offices, but not its business in the Asia Pacific.
"The acquisition of Reading Room is a major step in our strategy to build a sophisticated digital platform from which we can leverage our sector and domain knowledge to provide value adding solutions across the UK and Europe," explained IDOX chief executive Richard Kellett-Clarke.
The move is expected to support the development of new online platforms, including the Local Government iApply initiative.
The Reading Room will become fully integrated into the Idox business in the medium term, with Sarah Vick, the managing of director of Reading Room remaining with the group.
Vick said: "I am delighted that we have joined the Idox Group, with all the opportunities that will become available to us from being part of such a business. It is a great fit for us and the beginning of an exciting new era for Reading Room."
Idox has a large UK and international software, research and marketing function at a base in Wilmslow, Cheshire, which it took on after its earlier acquisition of j4b plc.