30 October 2015
MoneySavingExpert founder receives £19.2m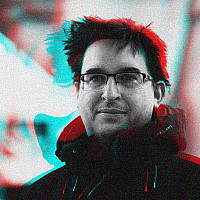 Moneysupermarket in Cheshire has announced that Martin Lewis will receive a £19.2m windfall, following the acquisition of his firm, MoneySavingExpert in 2012.
As part of the original deal, there was a deferred payment available to Lewis and certain members of his team.
Up to £27m was put aside, with the majority of this based on the achievement of "certain non-financial metrics" and the remainder at the discretion of the company.
In an announcement to investors, MoneySuperMarket confirmed that the total "deferred consideration" and employee bonuses amounted to £20.6m, or 76% of the maximum allowed. This would be paid in cash.
"Over the last three years, MoneySavingExpert has continued to thrive and grow, cutting millions of people's bills and fighting their corner.  I am as excited as ever for the future of the site," said Lewis.
"On the back of receiving this payment the charity, Citizens Advice, will receive another £1m. Also from my existing charity fund, both the Trussell Trust and the Personal Finance Education Group will get £500,000 to fund their important work in financial triage and education."
Lewis was made executive chairman of MoneySavingExpert in September.