12 October 2015
magneticNorth appointed digital partner on NOMA project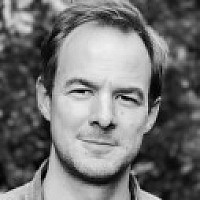 Manchester-based magneticNorth has been appointed as the official digital strategy partner for city centre redevelopment project NOMA.
The 20-acre project is being delivered by the Co-operative Group and Hermes Investment Management, who are transforming the area into a new city neighbourhood.
magneticNorth says it will be working with the partners to ensure that digital innovation "sits at the heart of every aspect of the regeneration", focusing on creating a "truly connected" neighbourhood.
Lou Cordwell, CEO at magneticNorth said "We're excited to be working with NOMA in the planning and execution of their vision for this new city neighbourhood. This is a rare opportunity to build from the ground up a prototype district that will showcase the way that cities will operate in the future."
Nicky Moore, brand and marketing manager at NOMA, added: "We're delighted to see our digital ambition start to become a reality as the NOMA neighbourhood now starts to take shape.
"The NOMA team are looking forward to continuing our relationship with magneticNorth and excited about what we have planned. Watch this space!"