29 October 2015
Dreamr creates PinkNews app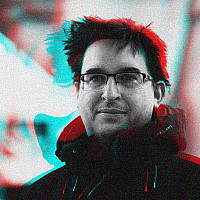 PinkNews, the world's most-read source of LGBT news has revealed a new app, created by Manchester agency, Dreamr.
The publisher has just opened offices in the USA and is hoping that the app will help it grow internationally.
"Last month PinkNews achieved over 10 million hits to our website and we're delighted that our millions of users around the world are now able to view our content in an industry leading app," said CEO, Benjamin Cohen.
"The iOS and Android apps will keep our readers up-to-date and informed and will also allow users to save and share the stories that mean the most to them."
The app was launched at the PinkNews Awards, to coincide with its tenth anniversary. An iOS version is available now, with an Android app due in the next few weeks.
It comes following an 18 month refresh for the brand, including a complete website rebuild.
Dreamr has spent the last 7 months on the project.
"I am honoured that Dreamr, a Manchester agency, have been given the opportunity to deliver a product to an international audience. PinkNews bypassed London and headed straight to the North West to fulfil their brief and I'm extremely proud of the hardworking Dreamr team," stated founder, Mylo Kaye.
Dreamr is a registered trademark of Redfishmedia, which was established by Kaye and fellow director, Jack Mason, in September last year.