14 September 2015
Creative England launches £1m fund to drive creative growth outside of London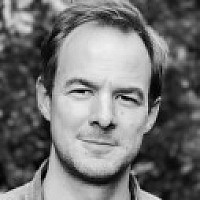 Creative England has launched a new £1m fund to support creative industry "hotspots" in film, television, games and digital media outside of London.
It's now seeking public and private companies and organisations to work to develop support programmes around specific industry areas, to invest directly into creative businesses in their region.
Caroline Norbury, CEO, Creative England said: "Our cities and regions are vibrant centres of creativity that have delivered classic films; iconic architecture; world-class writers; and ground-breaking technology.
"We know that when businesses cluster around specialist areas and where there is a vibrant cultural scene it gives them more opportunity to succeed, share skills, and to be even more innovative as part of a supportive and collaborative network of talent.
"We want to work with people who are passionate about supporting their local industry so together we can help regions to thrive; creating a strong creative economy and generating jobs."
At the launch event at Manchester's HOME, Creative England will also announce a wider programme of investments, including a re-launch of their business loans scheme and the Interactive Healthcare Fund for both the North West and the West Midlands in partnership with Greater Manchester AHSN and Heart of England NHS Foundation Trust respectively.
Ed Vaizey, Minister of State for Culture and the Digital Economy, said: "Our creative industries are world class and the North of England is home to a huge pool of outstanding creative and digital talent. Creative England's innovative programme of investment is another boost for the Northern Powerhouse. It provides a fantastic opportunity for creative businesses to access new finance, helping them continue to thrive."
Shine North's Alex Connock
Creative England has already invested almost £4million in the North West's creative industries and says the latest round of funding will widen this support.
Alex Connock, MD of Shine North, added: "So far the 'northern powerhouse' story has been defined by fractious debate around how to pull the North closer to the capital: high speed rail, HS2 for example. In fact the reverse challenge is the one we should be focusing on, how to pull the capital closer to the north: investment – and not for yet more office block developments in Manchester.
"The North needs capital for the businesses that drive global sales and jobs, in places like Hollywood and Silicon Valley. The North needs investors in content and creativity."