04 August 2015
Yorkshire weekly launches digital-only football magazine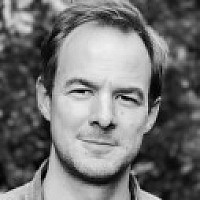 The Rotherham Advertiser has launched a free digital-only football magazine.
The Match, which will be released to subscribers every Monday lunchtime, is being introduced at the same time as a change in the way the South Yorkshire club is covered in the paper, which goes to print on Fridays.
The front page of the new online magazine
Each issue of the magazine will include a match report from the previous Saturday, photo galleries, statistics and embedded videos and audio clips, as well as links to various relevant websites.
Sports editor Paul Rickett is behind the launch.
Editor Andrew Mosley said: "We reduced the length of our match reports as they might have been alright 10 or 15 years ago, but most fans have read the detail of what happened in a game by the time the Advertiser comes out the following Friday.
"Advertising has been sold around it, which has meant we haven't had to charge a subscription fee to make it pay, and on a weekly basis it won't increase the workload by a great amount as it will reduce content surrounding the match in Friday's paper, which we will use for analysis and looking ahead to the next game."