20 August 2015
Regital's "unique" platform helps PR teams get their message out fast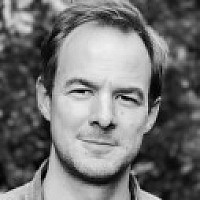 Manchester-based Regital has launched a new product that it says gives PR agencies and teams the opportunity to take "ownership" of a digital platform.
The digital media specialist says its messaging platform enables PR agencies to communicate to their client's target audience "on any scale or location in a matter of minutes".
The product works by sending a message in real time via a scrolling ticker tape unit which sits on the top or bottom of a user's mobile screen, when the user is online.
Describing the platform as "unique", managing partner Ian Vint said: "Working with our partner Zapp360, we have developed a product that puts the PR agency in total control, reaching audiences on mobile devices around the corner or across the globe. The real time messaging ticker tape unit allows brands to communicate to a mass-reach, geo-targeted audience."
How the product works:
Vint said the product allowed PR agencies to reclaim some of the digital space they had lost, and could be used for a variety of purposes, including sales promotion and crisis management.
He added: "PR agencies are trying to get in the digital space and their main avenue in has been by handling social media. But at the end of the day, social media is advertising, so there's this grey landscape over who takes ownership.
"We've created an interface for PR teams and agencies where they can effectively go in, set a budget as to how many eyeballs they want to hit, type the copy from their own desk and see it go out in real time.
"It's for anyone who wants to get brand communications out very quickly."
Founded in 2010, Regital now has a 14-strong team in Manchester and says it is the largest digital media supplier outside of London.