18 August 2015
New app showcases Liverpool to potential investors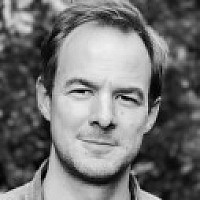 A new app has been launched to showcase what Liverpool can offer to potential investors.
The free app, created by Focus Innovation, was commissioned by Invest Liverpool, a part of Liverpool Vision.
It has information about the city's talent pool, property, connectivity and research available to companies setting up in the city, as well as the assistance provided by Invest Liverpool.
Aimed at people outside the city, the app will be used for presentations, trade shows, and at events such as MIPIM and IFB 2016.
The new Invest Liverpool app
Ellen Cutler, director of investment, said: "The app gives us the ability to communicate our message in a succinct and interesting style with dynamic data, keeping up with new technologies of knowledge sharing, and enhancing our marketing tool kit.
"Because the app is free and the reach is global, this gives us the opportunity to engage with potential new investors anywhere in the world and provide them with real time information."
The app is available to download from the App Store.