03 July 2015
Shaping Cloud launches charity appeal for Royal Manchester Children's Hospital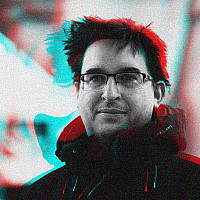 A social media campaign launches later this month, to raise money for the Royal Manchester Children's Hospital (RMCH).
Created by Shaping Cloud in Ancoats, it is based on a US project, called One Red Paperclip. The idea being that the charity starts with a number of items, with minimal value and local businesses and individuals keep offering goods and services of an increasing value, until the closing date in August, when the final items get auctioned off.
#Help4Humphrey refers to the hospital's bear mascot and will have a dedicated webpage with news about the latest trades.
"This is a great initiative that we are very excited about" said Joel Oxberry, corporate fundraising manager for Royal Manchester Children's Hospital Charity.
"Fundraising such as this helps us to ensure that Royal Manchester Children's Hospital isn't just the biggest children's hospital but also the very best. We work to make life a little bit easier for patients and their families."
One Red Paperclip was the idea of blogger, Kyle MacDonald, who traded a paperclip in 2005 and a year (and numerous trades) later ended up with a house.