03 July 2015
Outsourcery announces £4m loan from Vodafone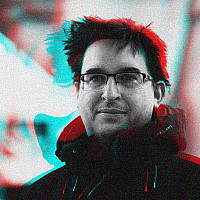 Manchester cloud service provider, Outsourcery, has announced that it has agreed a £4m loan with Vodafone Group.
The facility runs over 48 months, ending in June 2019, with interested charged monthly at 7.5% per annum. Repayments will be spread over 12 quarterly periods from year 2 onwards.
Through the deal, Vodafone will be granted a warrant over 3m new ordinary shares at 30p per share.
"We are pleased to partner with innovative communications technologies, and see this loan agreement as an example of how large organisations can support SMEs achieve their growth ambitions," explained Jeni Mundy, director, product management, Vodafone Group Enterprise.
"Our strategic partnership with Outsourcery is key to our unified communications and collaboration strategy and we look forward to addressing this large market opportunity together with Outsourcery."
It replaces an existing £1.4m loan facility, which was due to expire on 1st April 2017, as well as a £0.3m mortgage facility provided by Barclays Bank. The remaining cash will be used for "general working capital purposes."
The company has also agreed "amended terms" with Etive Capital on an existing £1m loan, which rather than ending on 22nd May 2016, now runs to 31st December 2017. Currently interest-free, that will change from May 2016 to 10% per annum.
"Vodafone Group is a key strategic partner for Outsourcery and we are pleased to be deepening our relationship. Together with our extended loan from Etive, we will benefit from a reduced cost of capital, and have greater flexibility to pursue our growing pipeline of opportunities with enterprise customers and the public sector," added Piers Linney, co-CEO of Outsourcery.