16 July 2015
Jaywing brings Shrek's Adventure to life for Merlin Entertainments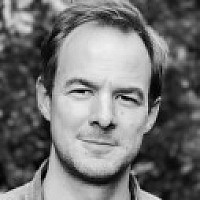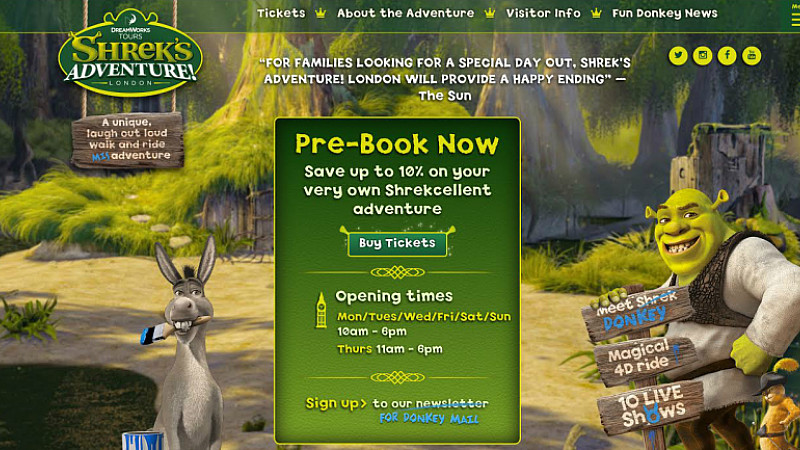 Jaywing has unveiled a new mobile-first website for new Merlin Entertainments attraction, Shrek's Adventure! London.
Created in partnership with DreamWorks Animation, Shrek's Adventure! London is a world-first immersive storytelling attraction that combines live action, sets from the Shrek films, a 4D bus ride, "jaw-dropping" special effects and DreamWorks animation.
The home page of the new site
Jaywing was tasked with bringing this to life by creating a user experience and design that reflected the story-telling nature of the experience.
The Sheffield-based agency said its experience in delivering sites for other Merlin Entertainments attractions allowed it to "develop optimised customer journeys that will convert successfully".
Helen Bull, general manager at Shrek's Adventure! London, said: "Bringing Jaywing on board was key to its successful launch. We are positive that the web platform they delivered will continue to help drive ticket sales and boost exposure for the attraction in the future."
Brían Taylor, digital managing director at Jaywing, added: "We have worked with Merlin Entertainments for over eight years now and we're delighted to have been given the opportunity to work on this new project.
"By putting the user at the heart, really understanding their behaviours, we've designed, built, and implemented a powerful, engaging customer experience that inspires interaction and that really brings the attraction to life."
Jaywing last week announced it had grown revenues over the past year by 27% to £33.8m.