06 July 2015
Echo's digital head seconded to GetReading role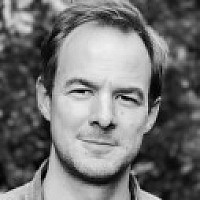 The Liverpool Echo's digital head has been seconded to oversee Trinity Mirror's new online-only title, GetReading.
Neil Macdonald will take over from the title's launch publisher, Ed Walker, who is returning to his previous position as Trinity's digital development editor.
The Echo's Neil Macdonald
Macdonald will fill the role until current deputy publisher Lucy Thorne returns from maternity leave. She will then take on the role of publisher.
GetReading was launched last year after Trinity axed its companion print title, the Reading Post.
David Higgerson, digital publishing director for Trinity Mirror's regional brands, said: "Ed's brief was to help set up GetReading for the digital future, and help develop a strong team of digital journalists, and he delivered that quickly.
"Ed will continue to support the growth of GetReading in his group role and I am delighted Lucy has agreed to become publisher, and that Neil has agreed to steer the ship and continue getreading's development in the months to come."