09 July 2015
Contactless pasties as Greggs adds NFC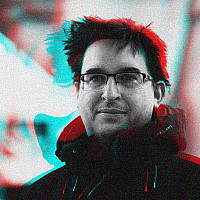 Greggs has announced an update to its Rewards mobile app, which will enable customers to redeem rewards, make payments and receive offers, just by tapping their phone at the till.
The Newcastle-based company used contactless technology developed by Spire Payments and Manchester's Eagle Eye.
Near field communications (NFC) has been added to its Android app, which means that customers will connect strategy to Eagle Eye's AIR platform for basket data verification and approval.
"NFC enables us to offer our customers a simple yet superior journey they won't find anywhere else,and delivers on our core strategy of ensuring our customers are always getting the best service possible," explained Malcolm Copland, Greggs commercial director.
"Working with Eagle Eye and Spire Payments has helped us deliver advanced technology straight to our customers and we're looking forward to seeing how they embrace the innovation."
Spire Payments has upgraded payment systems across the Gregg's portfolio.
"This new addition takes it one step further putting Greggs at the height of innovation and demonstrates where others should follow," added Phillip Blundell, CEO of Eagle Eye Solutions.
"NFC improves the customer experience in terms of speed and convenience and enables Greggs to offer customers even more flexibility whilst still fully understanding individual shopper behaviour."