28 July 2015
Cancer Research tie in for Mi's The Impossible Line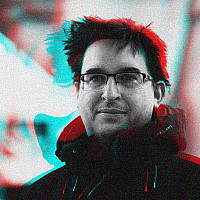 Mi has updated its mobile game, The Impossible Line, to help in the fight against cancer.
Working with Cancer Research UK, the Salford studio has added new levels, where gamers spot genetic faults in breast cancer data.
Represented by patterns of specks, if gamers see a change in the pattern, they have probably come across a genetic fault. In the lab, scientists map these faults to better understand how mutations cause different subtypes of breast cancer.
Currently scientists use computers to analyse the data, but they believe that human eyes are better at processing patterns.
"Mi has really enjoyed developing a creative, fun and practical solution for players to enjoy The Impossible Line while helping out CRUK," explained production director, Adam Dickinson.
"We're proud to help be a part of their valuable cancer research efforts and provide players with coins as a reward for them completing their 'homework' in the CRUK mini game."
The Impossible Line is published by EA subsidiary, Chillingo.
"We're proud to champion this important cause and help Cancer Research UK while also providing our players with fun new levels in this new update," added Ed Rumley, general manager, Chillingo.
"The Impossible Line is a simple but brilliantly challenging puzzle experience, making it the ideal game to help support an even greater cause."