12 June 2015
Yorkshire firm develops Smartwatch app for lone workers and vulnerable people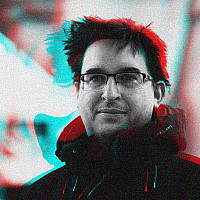 A South Yorkshire firm has developed a smartwatch app, which will enable people to swipe for help.
Peoplesafe say that wearers can either swipe the watch screen or use the voice command: "Ok Google, Red Alert" to get aid.
"This is the first product of its kind. We are continually looking at ways to harness technology to keep lone workers and vulnerable people safe," explained product manager, Jake Adams.
"But we also need to make sure we maintain our highest standards and not just come up with some sort of gimmick. All our equipment needs to work out in the field and be reliable when people really need it."
It has been developed on the Android Wear platform and has to be connected to a smartphone by Bluetooth - the phone in turn must be running the firm's lone worker app.
As well as the Red Alerts, there is also an Amber Alert, which uses a timer. When entering an unknown, or risky situation or location, the wearer can set the timer, which is then monitored, to check the user is safe and well.
"We see this wearable technology as being suitable for engineers, logistics and retail staff and housing association employees, but it could also work for people in the financial services and individual users," added Adams.
The Dinnington firm will reveal the technology at the Safety and Health Expo later this month. It's currently being trialled in-house ahead of a full launch later this summer.