12 June 2015
Sumo Digital works on Star Wars for Disney Infinity 3.0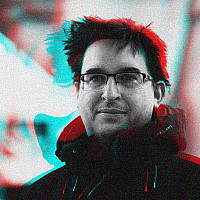 Sumo Digital is working alongside Avalanche Software on the Disney Infinity 3.0 game.
Infinity 3.0 brings some of Disney Pixar's best known characters to the games console and the Sheffield studio will be working specifically on the Star Wars theme.
Disney Interactive has revealed that the Star Wars game will feature 3 "play sets", including Twilight of the Republic, which is set during Episodes 1-3; Rise Against the Empire, set within Episodes 4-6; and a third which will be based around the new film, Star Wars: The Force Awakens.
It's a major coup for Sumo Digital, which in November last year completed a management buy out, with the backing of NorthEdge Capital. The company, which has its headquarters in Yorkshire and an office in India, employs more than 240 people.
"The investment from NorthEdge has enabled us to capitalise on significant opportunities in the market. LittleBigPlanet3 has been really well received, and we're incredibly excited to be building on this success by working with one of the world's biggest entertainment brands," said Carl Cavers, CEO at Sumo Digital.
Disney Infinity 3.0 is set to arrive on consoles, as well as iOS and Android this Autumn.