18 June 2015
Run a pub on your smartphone with Pub Landlord App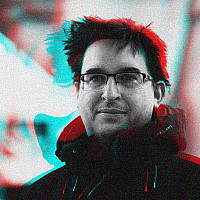 Think you'd make a good pub landlord? Well, a Cheshire entrepreneur has just the app for you.
He's come up with The Pub Landlord, an iOS app, which lets users have a "real time" experience of running their own establishment - be that a back street boozer, or a high street bar.
You can choose your own brands of drinks and snacks, hire staff and run your own events, although the main thing is, you must balance your books at the end of the day.
It's the brainchild of Paul Austen, who by day is a chartered accountant:
"The app itself has been developed to be fun and highly visual, with 'as it happens' notifications built in for maximum engagement with the user," he explained.
"It has been built with wide appeal and use by a broad target audience from those who just enjoy the challenge, to people who are considering entering into the licensing trade, or even business students looking for case study experience."
The app will send notifications of stock levels and let you know if there's any trouble brewing (so to speak) and the better you do, the more chance you can turn that dingy dive into your dream gastro pub.
Available on the App Store, it's free to download, although there are in-app purchases.