16 June 2015
RealtimeUK brings mummies back from the dead for Sky Yesterday series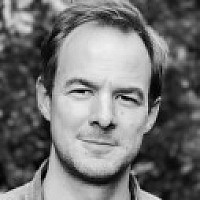 Animation studio RealtimeUK has completed work on a major documentary series for Sky channel Yesterday.
The Manchester-based company teamed up with production company Impossible Factual and Canada-based Saloon Media to create Mummies Alive, which sees animation bring the world's best-preserved mummies back to life.
Working with Impossible's animation team, RealtimeUK's in-house artists created all the detailed historical reconstruction sequences for the series, which will also air on the Smithsonian Channel in the US, History Canada, SBS in Australia and ZDF in Germany.
A scene from Mummies Alive
The animation in the six-part documentary - which began last month - depicts everything from the Wild West to Iron Age Ireland and the Incan Empire.
Tony Prosser, MD of RealtimeUK, said the project involved "an exciting use of new production processes and film-making techniques".
He added: "The Mummies Alive project has also benefitted from the real fusion of broadcast VFX artists and supervisors that all joined the RealtimeUK team last year – adding to the team's existing talent pool by bringing many years of VFX broadcast expertise.
"It is more important than ever to keep pushing what is possible in terms of cinematic experiences, and both creative and technical production knowledge to help deliver the wow factor within broadcast work like this."
More of RealtimeUK's work for Mummies Alive
"It is great to see a project like this come out of our relatively new Manchester studio and hope it will really put the North West on the map in terms of life-like animation production."
Impossible Factual's creative director, Steve Maher, added: "When looking for an animation company to realise our ambitions for the ground breaking graphics for Mummies Alive, RealtimeUK was always going to be our first choice and their team have delivered a spectacular end product."
RealtimeUK has recently completed other projects for Sega and Tencent.
Watch some of RealtimeUK's work on the series below:
Mummies Alive Reel from RealtimeUK on Vimeo.