12 June 2015
Numiko designs Blue Cross website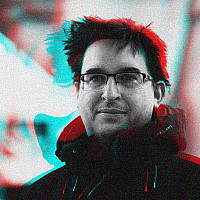 Numiko in Leeds has completed the new website for animal charity, Blue Cross.
The digital agency was brought in to develop a creative and digital strategy for the organisation, to raise its profile, and appeal to more people who want to help pets.
"This site isn't just about matching pets to people, it's about educating users on the truly incredible work that Blue Cross does for pets and building advocacy among a supporter base for future generations," explained Marie Kitney, executive producer at Numiko.
"Ever since we visited a rehoming centre at the start of the project and saw first-hand the passion and energy with which Blue Cross people work to look after our nation's pets we've been fired up to deliver a site that's deserving of the Blue Cross name. These guys have been amazing to work with."
More than 3m people visit the website each year, to rehome or sponsor a pet, or to get advice and make a donation. The new version is built in Drupal, using a content "slice" approach, so that pages can be built up using flexible blocks. Numiko has integrated it with the charity's pet database.
"We wanted to let the content breathe so used quite drastic horizontal and vertical curves throughout the site to distance content blocks from any hard edges," added Colin Grist, senior designer at Numiko.
"We also introduced subtle rounded corners to image placeholders, form elements and calls to action. Illustrations are soft and joyful and key statistics animate on page load to further enhance the user experience."
The agency was appointed following a "highly competitive" pitch process.
"One of the most important decisions we made  in our website build was appointing the right agency and in Numiko we got an amazing partner who really understood the needs of the charity and the end user. They went above and beyond to ensure our site is the best it could be," said Kevin Reynolds, digital manager at Blue Cross.