23 June 2015
My Parcel Delivery raises £2m in new round of funding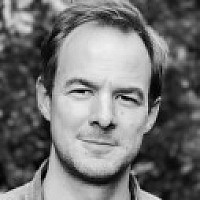 Comparison website My Parcel Delivery has raised a further £2m to go with the £1.5m of funding the Manchester-based company secured last year.
The additional fund-raise, led again by Manchester-based Praetura Capital, includes follow-on investors, Seneca Partners, as well as the introduction of funding from the Greater Manchester Combined Authority (GMCA), which is linked to job creation in the region.
The funding will be used predominantly to support the development and launch of Electio, a brand new delivery management SaaS platform for the retail industry, as well as to strengthen the My Parcel Delivery website, which was re-launched earlier this year.
My Parcel Delivery founder David Grimes
My Parcel Delivery, which was founded by David Grimes in 2010, will now be positioned within a newly-formed parent company MPD Group, which will also house the forthcoming Electio brand.
The formation of the Group will also allow the company to bring additional technology products to market and look at acquisitions to strengthen the portfolio further, whilst maintaining the mark of quality and trust which customers have come to expect.
Grimes, CEO of the newly formed MPD Group, said: "This additional investment has made it possible for us to go ahead with a complete restructure of the group, allowing us to invest heavily in the technology and expertise that will ensure our new software venture, Electio, is a success, as well as seeing the My Parcel Delivery website continue to grow at over 40% per year."
Mike Fletcher, founding partner of Praetura Capital and chairman of MPD Group, said: "My Parcel Delivery has shown that its technology and services are tapping into a growing e-commerce delivery market that is ready for something new. The growth figures alone reveal that the company is offering customers what they want, and we are very excited about the launch of Electio which we expect to shake up the delivery industry further."