29 June 2015
Monday Moves: The Foundry Agency, Fusion Learning, Kagool, Cheadle Hulme School and more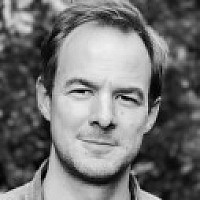 A number of new opportunities were added to our jobs board over the past week - we've collated them below:
On the jobs board this week, The Foundry Agency in Liverpool is looking for a Head of PR to manage the PR team as it experiences a "period of substantial growth".
Fusion Learning in Leeds has an opportunity for a Client Director who can "read people like a book but listen like a priest".
You'll need to be able to lead workshop-based collaborative approaches in insight, innovation or brand positioning, and there'll also be a decent amount of travel involved.
Kagool, in Manchester, is after a Frontend Developer who has extensive knowledge of HTML, CSS, CSS Pre-processors, Javascript and JQuery.
In return you'll get a "great salary" and a package of benefits that includes annual bonuses, eye care allowance and two duvet days a year.
The ACC Liverpool Group, home to BT Convention Centre and Echo Arena, needs a Graphic Designer (Multimedia Executive) who will be responsible for creating and designing outstanding marketing campaign visuals.
The successful candidate will be proficient in using Adobe Creative Suite (in particular Illustrator, Photoshop, InDesign and Dreamweaver) and will have proven experience of using a variety of content management systems.
Cheadle Hulme School is looking to appoint a Content Marketing Officer who will be responsible for producing outstanding written and visual content for the school's website, social media and off-line materials.
Agent Marketing is after a Public Relations Account Executive with at least two years' experience and "tremendous skill, passion, commitment and drive".
The Liverpool agency is also looking for a Programme Coordinator to work with its Agent Academy apprenticeship scheme.
Havas Lynx has roles available for a Senior Creative, Junior Creative, Junior Medical Writer, Junior Front End Developer and Graduate Research Executive.
Finally this week, Nuttersons has a number of apprentice roles on offer: Apprentice Head Hunter, Apprentice Videographer, Apprentice Personal Assistant, Marketing Apprentice, Web Developer Apprentice, Social Media & Digital Marketing Apprentice, Apprentice YouTube Channel Presenter and Apprentice Photographer.
For all latest opportunities, see our jobs board or follow @prolificjobs.