04 June 2015
Foggett steps down as Manchester Digital chair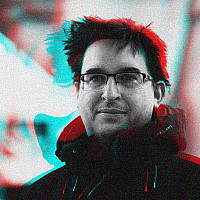 Tony Foggett is to step down as chair of trade association, Manchester Digital after 3 years in the role.
The founder of Code Computerlove will remain in the position until elections are held this summer.
"Manchester Digital is a very different organisation now from the one it was when I became Chair and I'm immensely proud of what we've achieved in terms of growth of credibility and capability over the last three years. Our membership has nearly quadrupled, now with nearly 500 businesses, equating to 18,000 digital professionals across the North as well as 2000 students," he said.
"What I see in Manchester Digital now, is a well-respected, independent association wholly owned by the digital community and making a real impact on the issues we face through action and influence. The organisation has become a necessity in the widening digital skills gap the industry faces in this region and is extremely well placed to deliver on the opportunities that Devolution promise.
"I invested my time as chair of MD because I believed in what it could achieve if we started to fulfill our potential, I hope the recent progress we have made will encourage others to get involved too."
The organisation's managing director, Katie Gallagher paid tribute to the work that Foggett has done during his tenure:
"We are incredibly grateful for everything Tony has helped us achieve over the three years he has been Chair. He will remain on the board for some time to ensure a smooth handover process, and will therefore continue to have influence over the work we do at Manchester Digital."