07 May 2015
SalfordOnline launches new website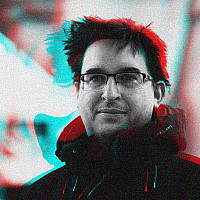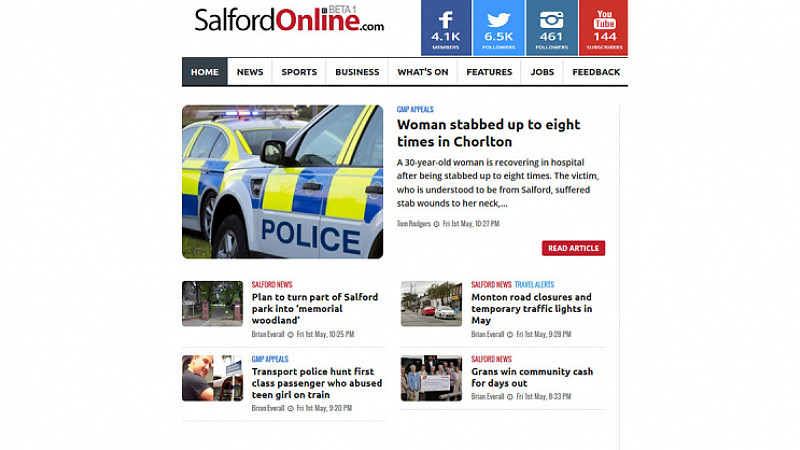 SalfordOnline has launched a beta version of its news website.
Created entirely by community volunteers, the Wordpress-based website includes a cleaner design, potential for live-blogging and it's been designed for mobile and tablets.
"We hope this new build website will more accurately reflect the editorial value SalfordOnline.com offers to the city of Salford and beyond," said news editor, Tom Rodgers.
"New sections of our existing site were always added on as and when required, but it was never really fit for purpose to highlight what we're best at: breaking local news, showcasing complex video and covering the biggest local stories in a way that people love to read.
"Because of the popularity of our breaking news, over 70 per cent of our readers are viewing the site on mobiles.
"Making our site responsive for mobile and tablet viewers is the biggest change we've wanted to enact since our popularity really began to take off.
"We've always worked with the consent of the local community – and now we're specifically asking for their help in developing our new website."
The public beta site includes a specific section for feedback, questions, comments and bug fixes.
The website has been operating out of Eccles since 2005 and has more than 50,000 unique readers every week.
"Over the past 10 years we've survived and thrived on instinct – and by surrounding ourselves with huge banks of volunteers, from writers to reviewers and photographers who are keen to help out," continued Rodgers.
"Our volunteers donate hundreds of hours every week to keep us the most relevant community-focused news website in the city.
"Why? Because they like what we do, and we let them help. It's as simple as that."