19 May 2015
Moneysupermarket.com founder Simon Nixon makes £56m in share sale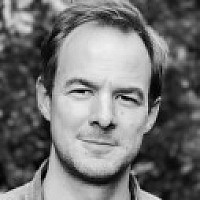 Moneysupermarket.com founder Simon Nixon has made £56m after selling a 3.7% stake in the Chester-based price comparison site.
Nixon, who is now based in the tax haven of Jersey, sold 20m shares at 280p each, taking the total amount he has made from the business to over £400m.
The 47-year-old's total wealth stands at £945m according to last month's Sunday Times Rich List.
Simon Nixon
He still owns 12.8% of Moneysupermarket.com following the share placing, which was managed by Credit Suisse.
The company said in a statement: "As a result of Simon Nixon's stake falling below 15%, the relationship agreement between Simon and Moneysupermarket.com, that has been in place since 2007, has now ended.
"This allowed Simon Nixon to nominate for appointment a non-executive director to the board. While he has never taken up this right, the right will now fall away. Simon Nixon remains on the board as a non-executive director."
Two months ago, Nixon announced he would place 35m shares in a sale handled by Citigroup, but when markets opened the following day, the bank said the sale had been cancelled.
MoneySuperMarket.com saw a surge in both revenue and profit in 2014, growing revenues by 10% to £248.1m, while profit after tax rose 52% to £52.8m.