14 May 2015
Fluid Digital invests in new Bury office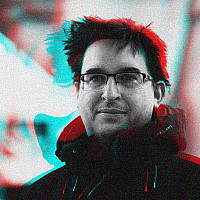 Fluid Digital is investing more than £200k in a permanent headquarters in Bury.
The e-commerce firm has purchased a Grade II listed building in the town centre, which over the next 3 months will undergo a complete modernisation.
"We have been looking at where we want to base ourselves for the last 12 months and wanted to find a space where we could grow but crucially would provide a high spec, creative environment for our staff," explained managing director, Adam Hindle.
"This refurbishment project, whilst ambitious, will produce a fantastic office space for our growing team. Perfectly located with easy access to the Metrolink and motorway network, we can't wait to move in."
The 1840's building will be converted into a 3 floor "high tech digital space" with an open plan studio, plus break out creative hubs and a training room. It will also have the ubiquitous "staff chill out zone" and a gym.
The 9 staff will make the move to St Mary's Place in June.