28 May 2015
Financial first as Thunderclap amplifies Skipton retirement campaign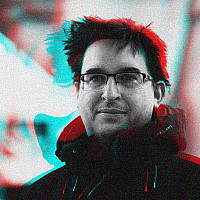 Skipton Building Society has become the first UK financial organisation to use social media platform, Thunderclap.
The platform describes itself as an "online flash mob", to share a message at the same time across multiple social networks - Facebook, Twitter, Tumblr.
It has previously been used by the White House, United Nations and BBC to spread messages online.
Skipton used it for Retiresavvy, it's not-for-profit venture, in order to raise awareness of retirement rights.
"We're passionate about retiresavvy being innovative and engaging and we felt this approach was a creative way to bring people together and raise awareness around a growing and important social issue – the lack of retirement preparedness," explained Clare Mahood, senior manager at retiresavvy.
According to Skipton, the Thunderclap campaign reached 115k UK social media users simultaneously, with people being urged to: 'Join the revolution, fight for the retirement you deserve.'
"It's great to see financial institutions like Skipton have the foresight to embrace social media and leverage emerging platforms like Thunderclap. No other financial organisations in the UK have yet used our platform so Skipton and retiresavvy really are innovators in their field," added David Cascino, CEO Thunderclap.