20 May 2015
Digital Next launches Italian division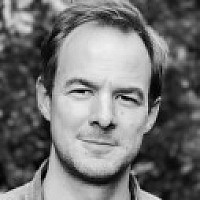 Digital Next has opened a specialist Italian division, to operate from its Manchester HQ at The Sharp Project.
The new team, led by international relationship manager Giambattista Balletta, will offer its integrated digital marketing services to businesses in Italy.
Giambattista Balletta and Nadia Mahmood, from the Italian division
The agency is currently working on a PR campaign for Marche-based art houses The Circus Art and Small Tribute, who are launching in the UK.
Co-founder Mark Blackhurst said: "We are very excited to be launching our new Italian division, it is a natural progression for us to move further into Europe.
"We are very proud of our talented and multi-national staff members and we noticed that we were getting approached more and more by businesses who wanted to expand in Europe, hence the development of the Italian operation."
Digital Next, which also has offices in Australia, Ireland and Sweden, works with clients including EE and Retro Sweet.