17 April 2015
Points North: Simon Alexander, Strategy Director at My Clever Agency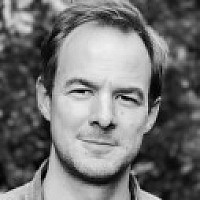 Each Friday, Points North gives a senior media figure a platform to air their views on a topical or relevant issue.
This week it's Simon Alexander, Strategy Director at My Clever Agency. He argues that social advertising should be an increasingly important part of a brand's strategy.
I survived the Faceboocalypse! And so did you (whether you knew it or not).
If you missed it, the Faceboocalypse was a term coined recently by social discovery and sharing analytics company Newswhip, who caused a stir in the industry by claiming that a change in Facebook's news feed algorithm had resulted in a severe drop-off in the sharing of external content.
"A reduction in the reach of these links – how many people see them in their news feed – is behind the fall-off in engagements," it wrote. "It may be that these changes are designed to give more prominence to Facebook native content, such as videos."
This algorithm change, which would naturally have a huge impact on news publishers that have become so reliant on Facebook as a traffic channel, coincided with Facebook's annual f8 conference, where it revealed plans to host news brands' content inside Facebook itself and share the ad revenue around that content with publishers.
The truth is that Facebook has been reducing organic reach for years, partly to ensure relevant user experiences but also to promote their own ad products. Even brands' best creative won't have the desired effect without insightful spend to buy that moment of attention to build or strengthen a relationship.
And as Facebook marketing blogger John Loomer points out, the "Faceboocalypse" is in fact an exaggeration - and that likes and comments on stories are significantly up year on year.
But social advertising is now mainstream and growing – in 2015, the UK's social display spend will increase by 33%, according to eMarketer, and globally Facebook has 17.4% of the display market. There are 30-35 million monthly active Facebook users in the UK, YouTube about the same and Twitter around 15 million.
These platforms can reach almost every person online, through premium, mass-reach products or highly granular targeting and re-targeting.
Where else can we reach people so precisely around their passions or what they're saying and sharing, in real time?
Compelling, creative social content and campaigns have been a vital part of social strategies for years. Recently, though, paid social campaigns have become an integral part of our practices.
Sophisticated ad products like Twitter trends and Facebook native video campaigns can target audience segments and achieve mass-reach while standing toe-to-toe with the CPCs and CPAs of paid search advertising.
Worrying about reach as an end in itself is as outdated as low/no-budget assignments where agencies could only justify their performance through organic reach.
In media and social, we're used to change and our company composition reflects this. Our teams of designers, copywriters, community mangers and paid ad specialists sit together, as I'm sure your teams do. Every day is exciting. We learn together, iterating in real time.
So should you be worried about the next Faceboocalypse, Twitterclism or Google Doomsday? No. Not if your social strategy is integrated with your business, aligned to real world goals and properly budgeted.
If that's the case, then each of these Faceboocalypses is a reminder that, ultimately, social is driving your business forward.
Simon Alexander is Strategy Director at My Clever Agency