22 April 2015
Mirror launches Tweetometer for election game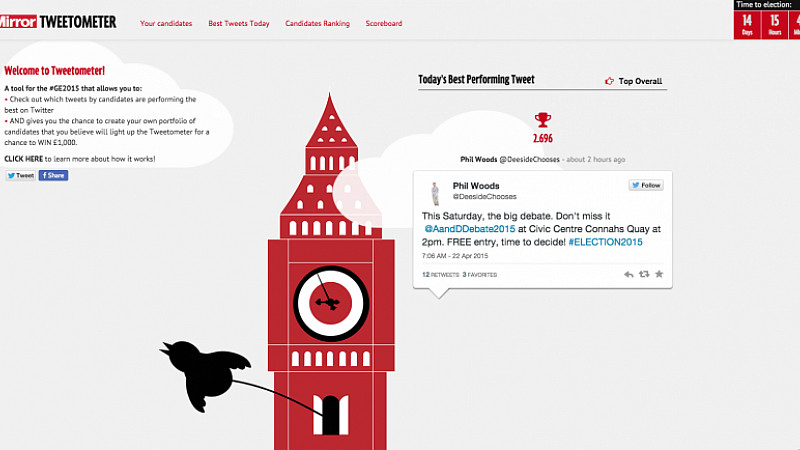 Who's your dream team?
The Mirror is hoping to inject a little fantasy game play into the election campaign with what it's calling a 'Tweetometer' which allows readers to create 'dream teams' of politicians.
Part of the Mirror's general election coverage, the Tweetometer tracks thousands of tweets sent by prospective parliamentary candidates and measures how engaging those tweets are. Rankings will be updated in real time resulting in a live league table of the best tweeters amongst the potential politicians.
Then readers can build a fantasy Twitter team of their five favourite candidates and earn points for how they are performing on the social media platform ahead of the election. The highest ranked player come 7 May will win a cash prize of £1000.
The Tweetometer also enables users to search for specific constituencies or individual candidates to see how they are performing and view their Tweets to judge for themselves.
Editor-in-chief Lloyd Embley said this was the first real digital and social media election and that could help increase the number of people engaging with politics.
"Twitter has become an indispensable tool for politicians to speak directly to potential voters and a stage for campaigning to a wide audience, but not all are making the most of that opportunity. We're therefore keeping track of them all and giving voters the chance to do the same, helping to bring the news to our readers in a digestible format.
"The ability to build your own dream team of tweeting politicians adds a fun element but also has a serious message, reminding us how important it is that voters have representatives they can engage with and trust to represent their views."