22 April 2015
The Loop forms datacentre partnership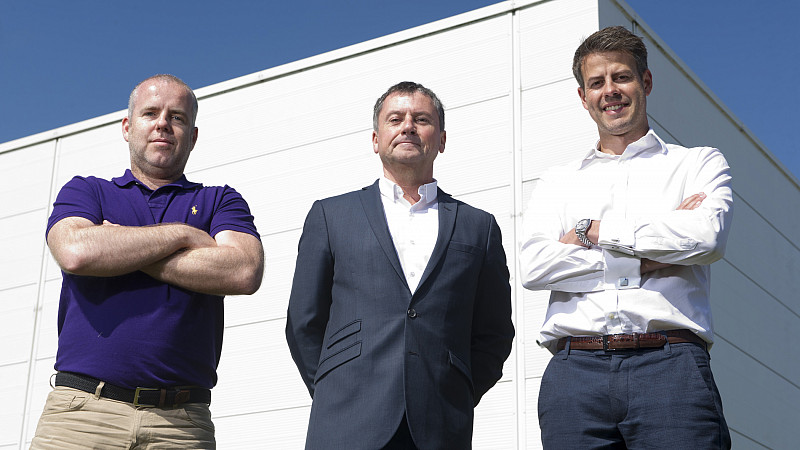 (l-r) Paddy Doyle, LDeX Group; Ashley Griffiths from The Loop and Rob Garbutt from LDeX Group at the datacentre in Trafford Park.
Manchester's fibre network, The Loop, is to connect to the city's newest datacentre facility, LDeX2, it's been announced this morning.
This partnership means Trafford Park-based LDeX2 is plugged in to the 50-mile network of fibre optic cabling called The Loop, enabling what is described as 'significant diverse' fibre connectivity.
LDeX Group CEO Rob Garbutt said the partnership would mean added services for customers.
"With The Loop's fibre footprint in Manchester in excess of 100km, this strategic partnership will enable LDeX to provide ultra-fast low latency connectivity to businesses via its metropolitan fibre optic network which links major commercial points in the region."
Part of Gamma Communications PLC, The Loop provides dedicated fibre networks, point to point private networks, flexible high-capacity internet access and business grade IP Telephony.
The Loop MD, Ashley Griffiths, said: "This further endorses our commitment to expand The Loop network in Manchester and provide a competitive fibre infrastructure alternative for the local market."