14 April 2015
Fluid Creativity acquired by digital agency AD for undisclosed sum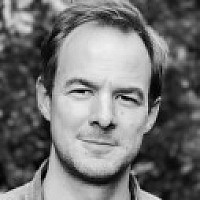 Manchester-based Fluid Creativity has been acquired by digital agency AD for an undisclosed sum.
The deal will enable AD, which has offices in Glasgow in London, to open in Manchester ahead of schedule - it had originally planned to open in the city later this year.
Fluid has 12 staff, taking total headcount across AD's three offices to 35.
AD now has offices in Manchester, London and Glasgow
"We've had our sights set on Manchester for a while now and are really excited to be part of the vibrant community there. We'll be investing in growing the team over the coming months and furthering the qualifications and skill-sets of existing employees," said David Johnstone, commercial director at AD and Fluid Creativity.
"Fluid Creativity has developed a great track record in Magento web development in the past five years and we'll be helping the Manchester team reach certified developer status and certified solution specialist in the coming months."
Established in 2001, Fluid Creativity was one of Manchester's first website design agencies and has worked with the likes of Panasonic, American Soda and Manchester University.
Last year it underwent a rebrand to position itself as a "full digital provider". It will continue to be known as Fluid Creativity despite the acquisition.
AD said the acquisition would complement and strengthen its track record in e-commerce.
Launched 17 years ago, AD's client base includes EDF Energy Group, University of Southampton, London Philharmonic Orchestra and the BBC.