19 March 2015
Latitude staff talk of "huge uncertainty"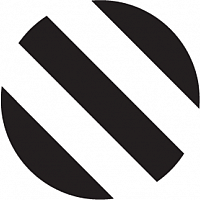 The decision to remove Latitude's Richard Gregory and Duncan Fisher from their roles has led to "huge uncertainty" at the agency, according to a number of insiders.
They told Prolific North that staff were "openly searching job websites".
It transpires that a senior management meeting was held last Thursday and the following day Gregory and Fisher didn't turn in for work.
Gregory
Latitude is part of Callcredit Information Group's Marketing Solutions operation, which is headed up by Will Lowe, who was appointed in January this year. At a meeting on Friday, he told staff that the pair had left "with immediate effect." He also told those attending that the reason was "based on your feedback."
Lowe was asked whether this was part of a wider plan to reduce staff levels, but he responded: "this is not a cost-cutting exercise."
According to a number of sources, the tipping point is thought to have been staff turnover levels, with some saying as many as 20% of staff left in January, that and "a failure to win new business in the last 6 months."
They said it was "sad to see" the change in Gregory, who many described as an "exceptional" chief operating officer, before he became CEO.
One person close to Latitude told Prolific North:
"If the plan was to get rid of deadwood and turn it around, then it needs to happen now. Otherwise, there'll be nothing left.
"We hoped to have an announcement on Monday, to head off all of this uncertainty, but we still haven't heard anything."
We asked Callcredit Group whether there would be any further comment, following our exclusive this morning, but they said the statement remained unchanged:
"Callcredit Information Group, which Latitude Digital Marketing forms part of, is currently in the process of implementing a new operating model for the business the specific details of which are due to be announced soon".
So far we have been unable to contact Gregory.