03 March 2015
Everton's #WeAreChosen fan campaign gets backing from Twitter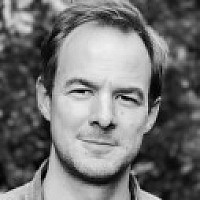 Twitter has backed a new fan engagement strategy from Everton FC.
The Goodison Park club selected 10 fans at random as part of its #WeAreChosen campaign, designed to help launch its 2015/16 season ticket.
Over 1,000 people have used the hashtag since Saturday's launch, with 10 tweets chosen at random to be followed by the club's official Twitter account.
The select few were then given prizes including James McCarthy's autograph and a framed picture of Seamus Coleman.
One of Everton's chosen fans
Alex Tricket, head of sport at Twitter UK, said: "Twitter is the place where fans come to share in every moment throughout the football calendar, in fact eight of the ten most-Tweeted-about UK moments in 2014 were football-related.
"It's great to see initiatives such as #WeAreChosen which focus on the direct interaction with fans, and we look forward to seeing Premier League clubs such as Everton continue to engage their fanbases around the world in this way."
The campaign will continue throughout the rest of the season.
Below: Zut Media's season ticket campaign video for Everton