31 March 2015
£1m investment boost for Preston game developer Soccer Manager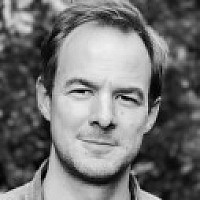 Preston-based football game developer Soccer Manager has received a £1m investment from Mercia Technologies.
Soccer Manager will use the cash to promote its latest title, Soccer Manager 2015, which it launched last month. It will also support the game's translation into Chinese, Japanese and Korean.
Founded in 2004, Soccer Manager Worlds has had 10m registrations and is currently played in 39 languages.
Soccer Manager is currently played in 39 languages
Mark Payton, chief executive officer of Warwickshire-based Mercia Technologies, said: "Soccer Manager is a scalable business that addresses the global and expanding market for soccer-based gaming, which has an estimated value of more than $100bn worldwide and an annual compound growth rate of 8%.
"The founders of Soccer Manager have been developing the business for the past nine years and are clearly passionate about two things: soccer and technology. We are delighted to be working with them as they move to the next stage of product development with their most recently launched title, Soccer Manager 2015."
The investment represents a direct cash injection by Mercia into an "emerging star" from its third party fund run by its subsidiary Mercia Fund Management (MFM).
MFM invested a further £300,000 in the developer in September.