19 February 2015
Online growth at Trinity's regional titles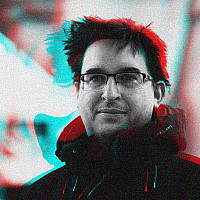 The latest ABCe online circulation figures, show continued growth in digital readership.
Trinity Mirror is reporting increases across many of its key titles in the North, while its combined readership has passed the 100m mark for the first time.
In January, it saw a 27% month-on-month increase and a 77% year-on-year rise, with 102,990,697 unique browsers across all its titles.
In the North, the Manchester Evening News, Liverpool Echo, Chronicle Live and Gazette Live all recorded record months. This was fuelled by a series of high profile local stories, including the death of Anne Kirkbride; the mugging of Alan Barnes; and Steven Gerrard's decision to leave Liverpool FC.
"January was a phenomenal month for all of our sites, reinforcing our dedication to, and success, in digital. Passing these milestones and seeing the impact of building a loyal and engaged audience through mobile, online and social media shows that a legacy newspaper brand can not only adapt to a digital age but be successful in doing so," said Pete Picton, editorial director of Mirror Online.
Trinity Mirror has also appointed a new executive editor at the Daily Post (Wales). Marc Waddington, the former city editor at the Liverpool Echo will cover live news at the publication.