02 February 2015
New group targets £10m turnover after WSI Yorkshire acquires Cloudspotting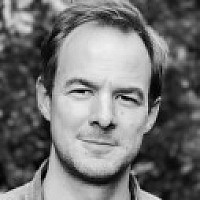 Leeds-based WSI Yorkshire has acquired digital marketing agency Cloudspotting and set its sights on a £10m turnover inside four years.
Both companies will now sit under the newly-formed parent company Attercopia Ltd, which will hold both businesses as well as future acquisitions.
The new company is 18-strong - WSI employs 11, Cloudspotting seven - and will continue to operate as separate businesses at their respective Leeds city centre offices.
Steve Harvey-Franklin is MD of both agencies as well as the newly formed group and said the deal - the terms of which are undisclosed but has a three-year earnout period - would increase the service offering to all the group's clients.
(left to right) Former Cloudspotting owners Andrew Boobier and Jon Swales with head of digital Kevin Martindale and group MD Steve Harvey-Franklin
He told Prolific North that the group now had ambitious plans to expand across the North, and would be targeting Manchester next and then Newcastle, Scotland and London.
The group currently has a turnover of just over £1m but was targeting £10m in "three to four years", with an estimate of additional headcount of 10 to 15 people per million of turnover.
Cloudspotting works with clients including Redmayne Bentley, Ecology Building Society and TD Direct Bank.
Harvey-Franklin added: "This represents our second acquisition in as many years. These are very exciting times for our teams and for our clients.
"I have been impressed by the goodwill that Cloudspotting has built up over the years. The acquisition can only strengthen our offering to existing Cloudspotting and WSI Yorkshire clients and we are all very excited about where this new venture will take us in 2015 and beyond."
Kevin Martindale, head of digital at Cloudspotting, said: "The acquisition is great news for Cloudspotting as it brings together companies with a wide range of digital marketing expertise from a highly experienced team.
"We are now in a great position to offer digital marketing services to a broader sector base, whilst building and maintaining our relationships with new and existing clients."