16 February 2015
Ebac Group turns to Extreme Creations as it targets £50m growth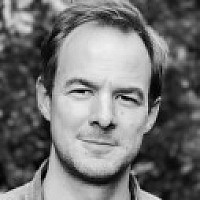 White goods specialist Ebac Group Ltd has selected Extreme Creations ahead of the launch of its first UK-made washing machine range.
Harrogate-based Extreme has been commissioned to undertake a brand discovery project and complete site redesign, developing the company's "online persona" in line with its plans to grow turnover to £50m.
Extreme Creations MD Antony Prince
Ebac, a family-run manufacturer of dehumidifiers, water coolers and air source heat pumps, is set to create more than 200 jobs when it moves into the washing machine market later this year.
Following the redesign, Extreme will provide additional digital support to include SEO insight, social media strategy and e-commerce.
Antony Prince, MD of Extreme Creations, added: "Ebac is a huge British success story and we are thrilled to play a role in ensuring the business and its products are showcased through a site which really tells its story. Importantly, the new site is totally geared around ease of navigation and functionality for the consumer."
Ebac's digital marketing manager, Michael Smith, added: "Working with the team at Extreme is a vital step for the evolution of Ebac and work on our digital presence so far has been exceptional."
Extreme Creations also works with the likes of Nisa Retail, Silver Cross and Lansinoh.