27 February 2015
Digital Teapot returns for International Women's Week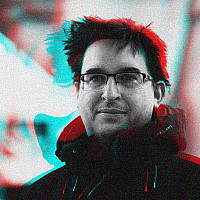 Digital Teapot, a day-long event encouraging women to get take up careers in the digital creative sector, returns next month.
Rose Marley
Coinciding with International Women's Week, this year's theme is Breaking Through Barriers.
A series of seminars and practical workshops will take place throughout the day, featuring brands including BBC, Cisco, and Dream Agility.
"The skills and knowledge that Digital Teapot aims to set women on the path towards exploring and developing have never been more in demand or widely applicable when it comes to finding work; whether that's in the creative digital sector or in all manner of modern day career paths," explained Rose Marley, co-founder of SharpFutures and creator of Digital Teapot.
"There is no shortage of exciting career opportunities up for grabs in and around Manchester for self-motivated, smart women - Digital Teapot is simply here to help provide the confidence to find them."
It is organised by SharpFutures and takes place at The Sharp Project in East Manchester.
Tickets can be ordered through www.digitalteapot15.splashthat.com