22 January 2015
Tokyo Digital expands into the USA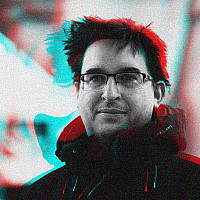 Tokyo Digital is seeking to expand its operations in North America, through a deal with TwoGoats.
New York-based TwoGoats runs an invitation-only creative roster, to produce campaigns and products for American brands. It currently works with 12 UK agencies, including Love Creative.
"Tokyo is thrilled to be representing Britain across the pond; not to mention in the company of such a talented bunch of creative agencies. The guys at TwoGoats have all the creds, experience and approach we've been looking for to help bridge that Atlantic-gap and we're looking forward to getting stuck into some challenging briefs with them this year," said Tokyo Digital managing director, Aaron Bimpson.
Tokyo employs 22 staff across its offices in Liverpool and London.
"Two Goats is noted as being the go-to for major US brands seeking exciting agencies that truly deliver against their global marketing objectives. Tokyo fits the bill precisely, their work is outstanding; they have a proactive approach, unique capabilities and professional reliability which are all the essential ingredients for success in an aggressive marketplace such as New York City," explained Rich Cumming, TwoGoats president.
"In an unusually short time, Tokyo has already won the attention of Spotify and AT&T in the States and has been heavily involved in creating 'never seen before' interactive apps for live streaming and 360 VR headsets. We look forward to helping the agency build their portfolio of US clients and extending their reach into this exciting market."