22 January 2015
North takes centre stage as Creative England announces its "future leaders"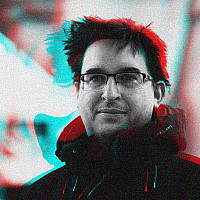 Creative England has revealed the 10 companies it believes will become "industry giants" over the coming years. Six of them are based in the North of England.
The chosen firms were deemed by judges to have demonstrated innovation, strong growth promise and the potential to disrupt their sector.
They include MediaCityUK's Carbon Digital. Managing director and co-founder, Sue McHugh said:
"Now is a fantastic moment for us to acknowledge and celebrate the support we have received from Creative England. Their backing has had a direct impact on Carbon Digital by allowing us to launch a dedicated VFX driven Games Trailer division in January 2014. This new initiative drove a year-on-year increase of 54 per cent in our turnover for our financial year to October 2014, with turnover forecast to more than double in the current financial year."
Also listed were Citrus Suite in Liverpool; Sheffield's The Floow; HMA Digital Marketing in Barnsley; Warrington's Nomad Games; and Skylab in Manchester.
"Being selected as one of the country's top ten Future Leaders for our MediaTank video platform is great recognition for the hard work the team have put in to create a world class product. What's most pleasing is the recognition for MediaTank being innovative and disruptive. Those are core principles of the platform and the Skylab philosophy," said managing director Nigel Collier.
The panel was made up of Nicola Mendelsohn (Facebook), Saul Klein (Index Ventures), Rory Cellan-Jones (BBC), Rebecca Burn-Callander (Telegraph) and Stuart Rock (from the Government campaign, Business is Great).