29 January 2015
Exclusive: Fusionworkshop to create "up to 40 new digital jobs" in Manchester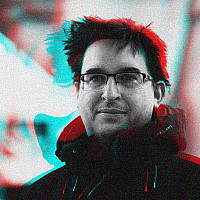 Fusionworkshop is to open a Manchester office, with plans to employ up to 40 people.
This will almost double its staff numbers, with its current teams spread over a Cardiff design and build office, and a sales operation in London.
Chris Short
"We have ambitious growth plans, and want to better serve our customers in the North and Midlands," explained managing director, Chris Short.
"We looked at a number of locations, but it was a simple decision… Manchester has an impressive mix of digital, creative and technical talent.  We want to build on that, and forge strong relationships with its local universities."
Short added that he was in "final office negotiations" in the Northern Quarter and recruitment had already started for 15 people, with 25-40 expected to be employed over the next 2 years.
A "well known person on the Manchester digital scene" will head up the office, although their identity won't be revealed until February, as they "wrap up existing commitments."
The agency focuses on marketing automation, CRM integration and e-commerce, based on Sitecore, whose UK managing director, Simon Etherington said:
"Fusionworkshop really reflects the ethos of Sitecore.  They are enjoying rapid expansion as one of our best partners through the delivery of Sitecore solutions that create a real 'digital advantage' for their growing client list.  We support them every step of the way and look forward to working with their Manchester team."