27 January 2015
Eventpad supplier sees turnover surge 214% to £5.8m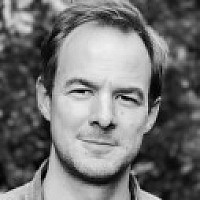 Interactive event technology and software supplier TEP Events International saw turnover surge by 214% last year.
The Altrincham-based company grew turnover from £2.7m to £5.8m for the year to the end of April 2014, with EBITDA improving from £240,000 to £900,000.
CEO Paul Beck said that expansion into the US market had underpinned the growth, with new offices opening in New York and Salt Lake City to complement its existing UK and European distribution model.
CEO Paul Beck
Its Eventpad technology and software was used by blue chip clients including Blackstone, Bayer, Takeda, Best Buy and PWC.
Beck said: "We are extremely proud that Eventpad technology was used by over 350,000 delegates in 2014 in approaching 50 countries worldwide."
Beck added that the company had recently launched a new software brand, Duuzra, targeted at the global mobility and sales engagement market.
He said: "I am massively excited that our software is being used not only to power event interaction but increasingly by sales and marketing professionals to power sales engagement."