15 January 2015
Digital drives record Christmas at Shop Direct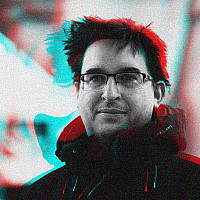 Shop Direct Group has reported a record Christmas, which it's attributed to a strong digital performance, particularly through mobile commerce.
The Liverpool-based group has announced that in the seven weeks (up to and including 26th December), group sales were up 4% year-on-year, while Very.co.uk saw a 24% increase in sales. However, Littlewoods and KandCo showed a "profitably managed sales decline" of 11%.
Digital sales increased to 89% of the total, up 4% on last year, while sales through mobile devices grew by 45%, meaning they account for more than half (56%) of online.
The Group stated that website visits also increased by 18% to 76m, with mobile accounting for almost two thirds of traffic.
As a result of this, Very is launching a new app offering better functionality, order tracking and "innovative image recognition technology."
"We continue to capitalise on the shift to mobile. Our customers shopped on the go this Christmas and our new Very.co.uk app will make this even easier for them," said Alex Baldock, group CEO.
"We like Black Friday. It was huge for us and acted as a starting gun for Christmas shopping – peak came earlier than in recent years. Traders like ourselves will thrive in the environment that Black Friday creates and we're happy that it's here to stay.
"The highly promotional market looks set to continue into 2015. We'll continue to make sure we're offering customers great deals while maintaining sales and profit growth."
Elsewhere, the company's click and collect service grew by 112%, while as previously reported, its Black Friday marketing promotions led to its busiest day on record.