05 January 2015
Code Computerlove wins Amnesty International website brief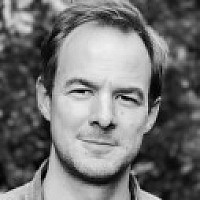 Human rights group Amnesty International has appointed Code Computerlove to deliver its new global website.
The Manchester agency's appointment follows its completion of a research and discovery project intended to shape the site's content, strategic direction and user journeys.
Code says its teams of specialists across strategy, user experience, analytics, SEO and copywriting will now build the site itself, which will aim to engage Amnesty's global audience of seven million as well as "creating human rights change".
Tony Foggett, CEO of Code Computerlove, said: "The aim of the new site is to help Amnesty International to engage with new and younger audiences, to help people to understand what Amnesty International stands for and to motivate people to take action.
Tony Foggett
"It's a very competitive landscape but having defined in detail the objectives, brand audiences, competitor landscape, performance capabilities and current technologies, we are in a strong position to implement what is required to really help the organization to use its website to support its human rights goals and engage with online audiences around the world.
"This is an important project for the agency, and one that will involve all areas of our business – from the design and build teams, through to our user experience and social media experts. We will be working with Amnesty International to get the most return from all of its digital collateral."
Code already has experience with the not-for-profit sector through its work with the likes of Oxfam and Greenpeace.
Matt Haigh, head of design at Amnesty International, added: "There are huge opportunities for Amnesty International in the digital space, especially in the arena of online activism for human rights.
"We are looking forward to delivering a website that can capitalize on these opportunities, communicating effectively with our global movement, backed up with a scalable and effective web content management system which will help enhance the user-experience. Code has demonstrated that it has the passion and capabilities to help us to achieve on these digital goals."