15 January 2015
Apadmi creates happy app for The Guardian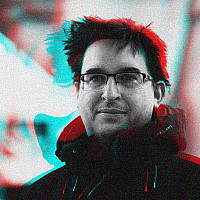 Apadmi has produced a Happy for Life app for Guardian Labs, the Guardian's in-house branded content agency.
The app will form part of a wider happiness campaign from the newspaper.
Trafford Park-based Apadmi was approached to work on the project following work on an Android version of its GuardianWitness App.
"We're thrilled to have worked with the Guardian Labs team on such a positive app product, addressing an important issue that affects us all,' said Hannah Pym, marketing manager at Apadmi.
Happy for Life will suggest daily activities to help "boost happiness" as well as keeping track of people's moods. The resulting data will feed into an anonymous live dashboard to see how the UK is feeling at any given time.
Apadmi worked with the Guardian Labs' team to develop a visual design and user experience.
The campaign is being sponsored by a life insurance brand.