12 December 2014
Starship invites children into the world of Superheroes in new game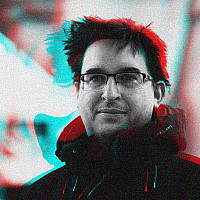 Starship in Liverpool has revealed details of its new Playworld Superheroes mobile game, where players design, customise and then become their own superhero.
It's the first in a series of mobile adventures, and will be available to download in January 2015.
With no in-app fees, it's aimed at players aged 5+ and they enter a world filled with moral and eco-messages against the "backdrop of a Hollywood spectacle."
"Where adults see just a cardboard box, a child sees a superhero suit," said Martin Kenwright, founder of Starship.
"With the Playworld series, we want to empower that creativity by giving kids the coolest crafting package to create their ultimate alter-ego. That creativity is rewarded with a spectacular experience in which they act out their wildest superhero fantasies. Each instalment opens the doorway to a new world. Imagination truly is the greatest superpower, and with it comes a world of endless possibility. We can't wait to see the hero creations our fans bring to life."
It's set in a city garden, littered with junk and unloved cast-offs and each chapter of the game begins in the Playworld treehouse, where all the themes are realised. The first series sees the player become a superhero and battle against aliens who want to destroy the world.