17 December 2014
Salford's Mi works with CBBC on new app trailer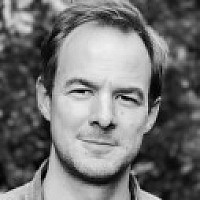 CBBC turned to Salford-based Mi Makers & Innovators to help create a trailer for its new master app.
Mi worked on the intro and transitions for the Go CBBC app trailer. Earlier this year the company worked with CBBC on its The Joke Machine game, and also collaborated with BBC Three on an interactive war series.
Production director Adam Dickinson said: "It was a real pleasure to be asked by the guys at CBBC to handle this quirky intro sting.
"Getting the tone of the CBBC offering was key before taking the view into the nuts and bolts of the CBBC app trailer. It's short and sweet but CBBC were more than happy with the results and it's again been a pleasure to work with them once again."
Watch the trailer below: