09 December 2014
Rule 5 and British Cycling saddle up for World Cup Twitter bonanza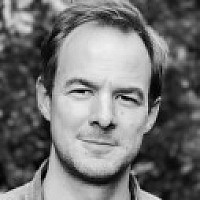 Rule 5 and British Cycling teamed up to deliver 135 million impacts on Twitter this weekend for the UCI Track Cycling World Cup, a key contest in the run up to Rio 2016.
Teams from 39 nations were at the Lee Valley VeloPark in the velodrome that was used at the London 2012 Olympic and Paralympic Games.
Some of the hard data
The social media campaign incorporated video content that was edited and shared in near real-time ahead of TV highlights which will be shown on BBC 1 next Saturday. Double Olympic gold medallist Laura Trott was among those in action.
The campaign also used interviews with fashion guru and cycling fan Sir Paul Smith and fellow knight and six-time Olympic track cycling champion Sir Chris Hoy.
"We had a team of five working shifts throughout the weekend posting content on Twitter, Facebook and YouTube, as well as a live blog from 7am through to midnight," said Rule 5's Rob Brown.
"We were working hand in hand with British Cycling's team to ensure that if you were following the event on your phone, laptop, tablet or PC you got a real sense of the excitement."
Social coverage was monitored using Facebook Insights, YouTube Analytics and TweetBinder, which allowed the Twitter statistics to be tracked in real time. Over 13,000 tweets used the hashtag #TWC or #TrackWorldCup or the phrase 'Track World Cup', reaching 24.4 million people at an average of 5.5 times across the weekend and generating 135m impacts.
Rule 5 has worked with British Cycling on a number of briefs, including the BMX World Cup. It won a "highly competitive" pitch to work on the World Cup event.