17 December 2014
New app aims to warn sex workers of impending trouble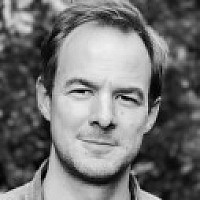 A new app from Reason Digital is aiming to reduce the number of sex workers who suffer violence or abuse on the streets.
Statistics show that female sex workers have a 50% chance of being raped or sexually assaulted as part of their work, with three-in-four experiencing physical assault.
A screen-grab from the app
The Safety Nets app, developed by Reason Digital in collaboration with the National Ugly Mugs (NUM) scheme, is hoping to change that for the 80,000 people working as sex workers in the UK.
The app uses geo-local messaging technology to warn sex workers of dangers nearby instantly and anonymously.
"It's unacceptable that people should fear violence, attack and abuse when they go to work," said Matt Haworth, Reason Digital founder.
"Thanks to funding from the Nominet Trust we are helping to address this problem and give sex workers the tools they need to report crime quickly and alert others to nearby danger."
NUM director of services Alex Feis-Bryce added: "This app will harness cutting edge-technology to catapult our work onto a new level allowing instant alerts which I have no doubt will prevent crime and save lives."
The free app is currently being piloted with sex workers, ready for launch in 2015.